Halloween is a special time of year when we can enjoy all things spooky, magical, and mysterious! This year, some of the most popular Halloween activities like trick or treating might have to wait, but there are many things we can do to celebrate! Halloween comes only once a year, so let's celebrate safely, while still
1. Get Spooky
To get yourself into the Halloween spirit, be sure to read Kids vs Halloween: How to Scare Monsters! This book is full of the most popular ghosts, ghouls, and monsters that might be lurking about on Halloween. You can get it and many other great storybooks for FREE here! Monsters can be scary, but that doesn't mean they don't get scared, so let's learn more about how to scare some monsters with Red Cat Reading!
2. Put on Your Costume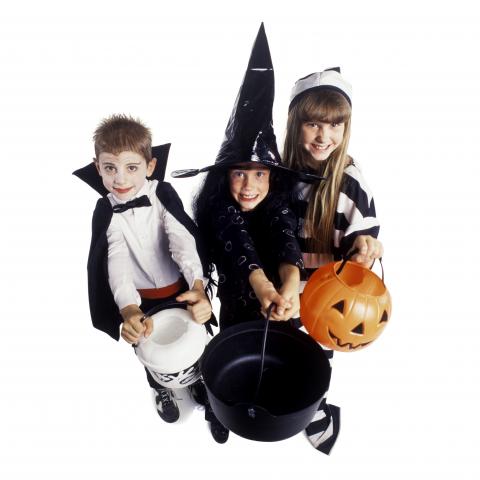 One of the best ways to enjoy Halloween is by dressing up in a fun costume! This is the one day where you can be any creature, character, or person you want to be. Some popular costumes include witches, ghosts, monsters, fairies, and more, but the options are limitless!
Have an Online Costume Party
Have all your friends dress up in their best costumes and log onto a group video chat! Everyone can take turns showing off their costumes, explaining why they chose theirs, and share what they like about their friends' costumes.
Make Homemade Costumes
Dressing up in costume is one of the best parts of Halloween, but can get a bit expensive. A great way to express yourself with different costumes is to make them at home with some random materials lying around. You can use old t-shirts, pillow cases, sheets, newspaper, ribbon, paint, markers, or whatever you have around the house! You can make a toga with an old sheet and dress like the ancient Romans did, make a skirt out of tissue paper and be a colorful fairy, or get wrapped up in toilet paper and be a mummy! You can even get creative and make your own monster!
3. Tell Some Spooky Stories
While you're at it, you can take some time to flex your brain by writing your own spooky Halloween story. Start by gathering some inspiration from Red Cat Reading's Kids vs Halloween: How to Scare Monsters and create your own story with monsters and magical creatures! Don't forget to add pictures and read it for your family or friends to enjoy. For some extra writing support, be sure to check out RedCatReading.com for audio and video lessons to help support learning to read and write.
4. Get Cooking
You can also enjoy whipping up some tasty Halloween treats! Caramel apples, popcorn balls, worms in dirt, and apple cider are some classics you can miss. You can even try coming up with your own concoction and giving it a fun name that is perfectly spooky for Halloween! It's a great chance to get creative with cooking and celebrate the season.
We here at Red Cat Reading wish you a safe and happy Halloween! Don't forget to check out our other great blogs for even more free teaching tips and activities. Happy Halloween!